About Us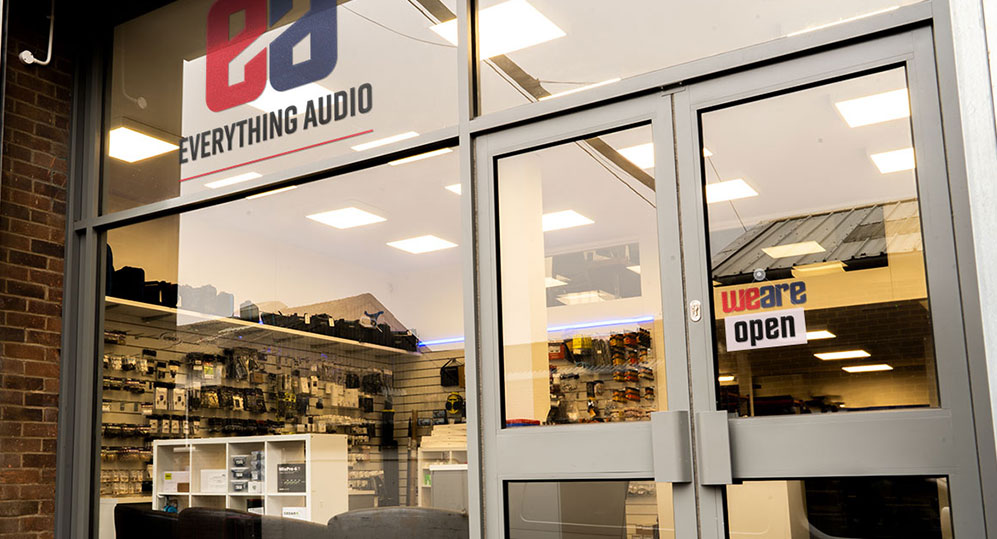 Welcome to Everything Audio
Based in the heart of the historic Elstree Studios in London, Everything Audio has been supplying professional audio equipment to the film and television industry for over 15 years. With over 40 years of combined experience in the industry, Everything Audio has got you covered. Whether you are looking to purchase or hire products for your production, Everything Audio is dedicated to providing the best possible service whilst striving to offer competitive pricing and immediate availability.
We are passionate about everything audio, and understand the nature of the industry we serve, the importance of flexibility and immediacy of customer requirements. With that in mind, we genuinely do not just work 9-5: if you need an early collection, late delivery or have an urgent enquiry, we will simply make it happen.
Sales and our webshop
Our brand new web-shop has been designed to provide clear, informative and accurate information to make your sales process as easy as possible. If you require any further assistance, we welcome you to get in touch with our experienced and highly knowledgeable sales team via phone or email, or in person at our newly refurbished showroom at Elstree Film Studios in Borehamwood, London.
Hire
We have an extensive inventory of audio equipment for hire with competitive rates, ready at a moment's notice. We pay the most meticulous attention to detail in our hire prep, so you can travel to shoots with the peace of mind that you have everything you need. Click here to enquire.
Service
Our in-house service department guarantees honest, professional and efficient servicing, whilst upholding the highest standards of quality control. Whether you're after a repair, service, calibration or customisation, our team of experts can handle the job, no matter the size. Click here to enquire.
Distribution
For over 15 years, Everything Audio has been appointed the sole UK distributor for professional audio brands such as Zaxcom etc, establishing and strengthening brands in the United Kingdom. Click here for more info.
You can sign up for our newsletter by entering your email in the box at the bottom of the site, to receive occasional news, offers, and updates (and absolutely no spam!).
Thanks for visiting the site.
Roger Patel
and the team at Everything Audio.